How to Arrive There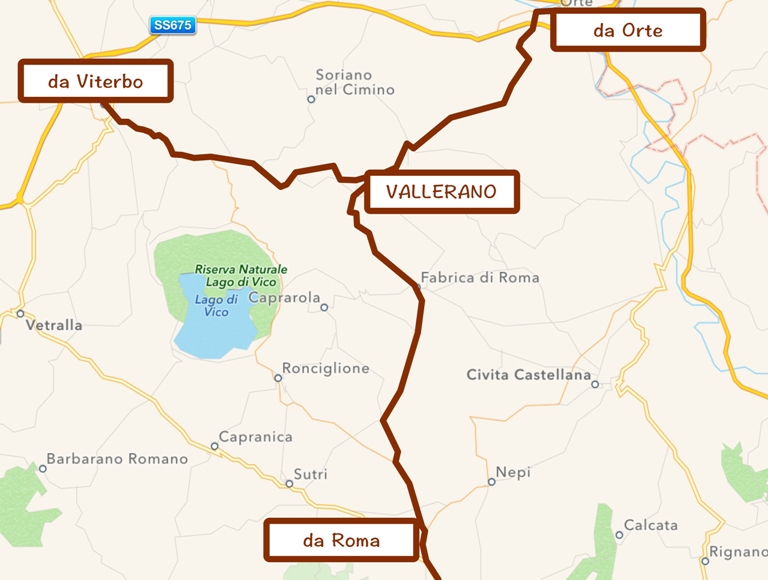 Who arrives from Rome:
A-road CASSIA to Viterbo, after Monterosi turn right (direction Nepi; after continue on to
Fabrica di Roma; follow the directions to Vallerano.

Who comes from A-1 (Orte):
follow the directions to Vasanello, turn a left to Centignano and continue on to Vallerano.
Also, from Rome, you can catch the local train Roma Nord-Viterbo. The place where the trains stop
is Flaminio Station (Metro A – underground).

Who comes from Viterbo:
take the road , on provincial road 25, follow the directions to .


Distances:
Vallerano is a small town in the Province of Viterbo in the Italian region Latium. Vallerano is
located about 60 kilometres (37 mi) northwest of Rome and about 16 kilometres (9 mi) southeast
of Viterbo.
---
[Sito ottimizzato per la visione con una risoluzione 1280x1024 pixel]
Copyright © 2015 All rights reserved • Web design by
BASILI ELIA
Legal Disclaimer
|
Privacy Policy